ABOUT

Mr Punch and Prof Ratbaggy (Emeritus)




Mr Punch and Prof Ratbaggy (Emeritus)
is an experiment in creating a webcomic. It's all about DIY and learning as I go. The project began in July 2012 and continues...I have no idea where it will go or what Mr Punch will get up to. He's a puppet. Puppets don't make plans.
Mr Punch and Prof Ratbaggy (Emeritus)
is produced -- created, written, 'performed', directed, photographed, edited, improvised and poorly proof read-- by
Dave Riley


Frequently Asked Questions
What is Prof Ratbaggy a professor of?
Punchology. For several years I ran a Punch and Judy show --
Professor Ratbaggy's Red Cordial Show
-- and spent my time as puppeteer working for Mr Punch. The puppets in the webcomic, like the professor himself, were in retirement -- until bought back to comic life. "Emeritus" is a snobby way of saying retired.
Why a webcomic -- why not go back performing?
And spend my time in a sort of mobile dunny in front of rioting children -- and they do riot so! -- switching hands and voices? Punch and Judy is a one man show every which way. Fun, but exhausting. You can see the toll showtime takes in the puppets' faces. I was looking around for a means to say stuff and then by dint of serendipity started seriously reading graphic novels and was soon enough hooked on the comic lifestyle. To me comics were like puppetry on paper. So I started thinking and experimenting. I log this journey
HERE
.
How do you create Mr Punch and Prof Ratbaggy (Emeritus)?
I began this adventure by shooting photographs of myself and the gang with apps like Mac's Photo Booth using a Pencil Sketch effect. That way I could pose the shot the way I wanted it to be even though I in front of the camera. I later added hardware and now use a
IPEVO P2V point to view document camera
which I can move around to shoot from different angles but still pose my shots through the computer screen. I do this at night. Cheap desk lights to the side give the images contrast and accentuate shadows. I lay out the comic using
ComicLife.
Nonetheless, I'm always experimenting and I suspect that Mr Punch has not settled into a specific anything just yet. A gallery archive of my graphic output and researches is housed at
Dave Riley's Paste Up.
Why are you in the comics?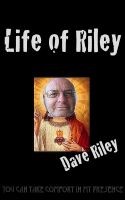 Free eBook
I ams what I ams and there'd be no Mr Punch without me. I started this lark photographing just myself
pulling faces
. As well as a puppet person I was -- once upon a time -- a mask maker and creating 'artificial, wearable faces' was my bag. Punch, after all, began life as a masked character in Italian
Commedia dell Arte
-- his birth name was
Punchinello
-- and I had been producing street theatre with masks on da face. But with mask performance you really do have to move as you talk. In a comic you make up for the stasis by changing the expression of the characters to suit the gesture. With puppets like mine I can't do that, so I'm exploring ways and means to exploit my own profile to add that little expressive extra. There's also a relationship theme that is so much fun to play with -- like a vent ('dummy') and a ventriloquist. This is why I like to begin afresh with each episode and improvise the poses. That helps the story get going and suggests the dialogue within the kernel of ideas I may have begun with. The camera is our audience. It may not boo, applaud or cheer -- so you have to imagine all that.
How often is Mr Punch and Prof Ratbaggy [Emeritus] published?
Well there you go: who knows? I'm working at a routine but that depends on my productive efficiencies as I have to first have an idea for a comic episode, then create the images before editing them up into a comic format. More often would be great as I love doing this stuff. It's fun plus. Since I've never done anything like this before I'm paying my dues en route.
Why do you use a lot of cutouts?
It's like all my Christmases had come at once when I realized I could snip and paste any trim of an image. I've been absolutely smitten by the work of
John Heartfield
and
co

(history of photomontage)
for decades and now I'm developing the photo manipulation techniques that may enable me to do in like mode. I also suffer from a groupie obsession with the collages of
Kurt Schwitters.
The results may look 'messy' -- compared to Photoshop -- but if it looks like the graffiti wall at the local railway station, that's the way I like it. As a result of using these techniques my comicifying confidence has risen sharply. I may be creating
photo comics
but I'm also handling my materials as
photo montage.
What programs do you use instead of Photoshop?
I wanted to keep my comic making process simple, cheap and quick. I shoot profiles of myself and Mr Punch on screen then edit them for effect. Currently I prefer using
ToyViewer
to fiddle with the look. It's quick and very customisable. I then trim and cutout in
Seashore
or
Pixen
and assemble my images in
ComicLife.
Since I am also experimenting with StopMotion, I create my hundreds of frames for that in ComicLife then import the images into
Smoovie
for assembly as video.